"I asked my cabinet guy if he knew any good designers. He gave me a list of three. I called all three. I met with one of them and seemed like a good fit. We had lunch and she's been sending me great leads since that time."
A little effort in trying to develop relationships with Strategic Partners can go a long way.
A Strategic Partner is anyone who shares the same ideal client as you do.
Could be an architect, designer, high-end landscaper, your CPA or financial advisor, etc. – anyone who shares the same ideal client as you do.
Do you have a strategic partner you haven't connected with in a long time? Or a potential strategic partner you've been meaning to reach out to?
Today would be a good day to make that call or send that text to connect with them.
—–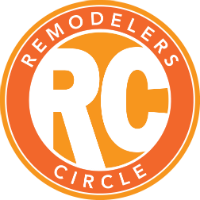 Full details on Remodelers Circle (and all of the mastermind, done-for-you marketing, and other benefits) can be found here.
As of right now we'll be kicking off three groups in April – two owner groups and one office manager group. There are still some spots left. Reach out soon if you're interested.
-Kyle