THE ONE YOU FEED
One of my buddies shared this quote with me years ago. I saw this piece of artwork a few years back and bought it to hang in my office. It's a great little tale and reminder.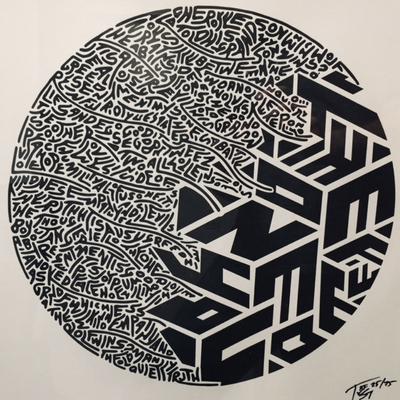 This piece of art was created by twisting, warping, and distorting the words from the following quote – if you look closely you can read the words in the art:
An old Cherokee told his grandson, "My son, there is a battle between two wolves inside us all. One is Evil. It is anger, jealousy, greed, resentment, inferiority, lies, and ego. The other is good. It is joy, peace, love, hope, humility, kindness, empathy, and truth." The boy thought about it, and asked, "Grandfather, which wolf wins?" The old man quietly replied, "The one you feed." – A Tale of Two Wolves
——-
This isn't specifically related to your remodeling business, but, if you're like me, it might be something that is a good message for you to hear or something to forward onto a friend or family member.
Reach out anytime if you want to chat – about topics like this, your remodeling business, or life in general. I'm here and available,
-Kyle