Do you ever feel a little defeated because you think everyone else has it all figured out and you stink?
I feel that way from time to time. And I see some of my remodeling clients feel that way too.
Rest assured: We're ALL not living up to our full potential! All of us have areas to improve. Things we've let slip. Additional value that we could and should be delivering to our clients.
My new Remodelers Circle members have been filling out this detailed form (click here to see it) as part of the onboarding process.
As I've seen these roll in and see a lot of 'Strongly Disagree' or 'Disagree' next to key items in the business or related to work/life balance – it's not a reason to panic. It's not a reason to feel crummy about yourself and your business.
It's a realization that we simply need to continue to work hard and get better.
An excellent way to do that is by being part of a mastermind group where you can hear new ideas, access the group's collective wisdom, receive encouragement, and have accountability to get the things done that you know you need to get done.
——–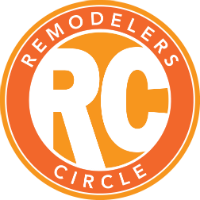 It's not too late to join Remodelers Circle. I'm doing a final push this week to fill up the three groups that are starting later this month.
The deadline to sign up is this Friday, 4/6 then I'll close down new Remodelers Circle sign-ups for a while to get these new groups up and running.
See the details of the value-packed Remodelers Circle here. Thank you to the 20 companies who have signed up so far.
Do you need support, encouragement, and accountability to get better?
Dollar for dollar, you're going to have a tough time finding a better investment then Remodelers Circle.
Reach out (via text or phone: 517-902-8450) or reply back if you'd like to learn more.