This is going to be a simple email. It's a quick breakdown of nine things you receive as a Remodelers Circle member:
Membership into a mastermind and accountability group of 8-10 similar sized, non-compete remodelers ($250/month value)
90-Minute Monthly Video Conference Call with me and your mastermind group
Coaching Gym – 1on1 coaching from me ($75/month value)
Done-for-you Email Newsletter ($125/month value)
Done-for-you Social Media Posts ($75/month value)
Customized Client Satisfaction Survey & Lost Job Survey ($150/value)
Professional and powerful email templates for your marketing and sales process ($500/value)
Access to my existing training courses ($450/value)
Lastly: A coach and a group who will encourage you, share resources/feedback/ideas/perspective, and give you the accountability you need to continually improve (Priceless!)
——–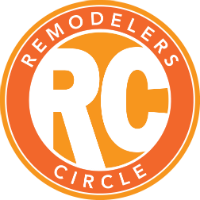 It's not too late to join Remodelers Circle.
The deadline to sign up is TOMORROW (Friday, 4/6) then I'll close down new Remodelers Circle sign-ups for a while to get these new groups up and running.
See the full details on Remodelers Circle here. The investment for membership is $250/month.
Reach out (via text or phone: 517-902-8450) or email if you'd like to learn more.